Seakeeper 12HD

Optimized for ~55' - 64' boats, up to ~35 tons, the Seakeeper 12HD
is designed to eliminate up to 95% of boat roll. Our gyros
are completely internal, require only modest electrical
power, and can be installed virtually anywhere on board.
$121,200
(not including installation)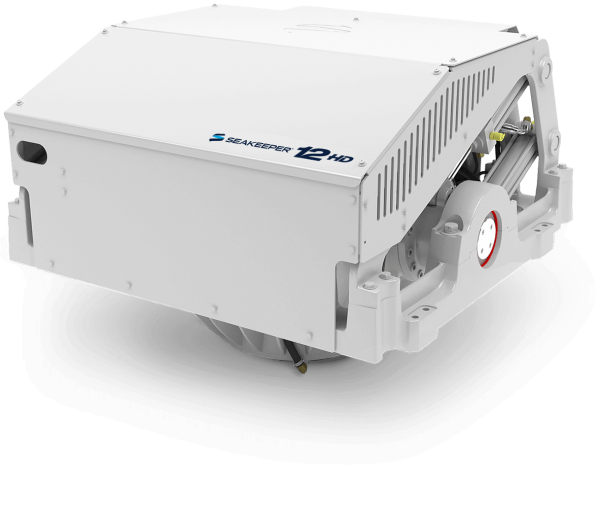 Seakeeper 12HD shown to scale here on a 62' Patrol Boat.
Proceed with Confidence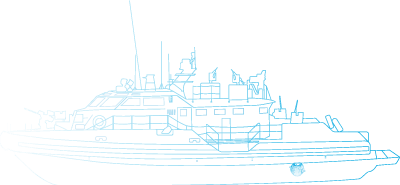 Durability
Eliminate Boat Roll
Flexible & Efficient
Take a Look Under the Hood
| | |
| --- | --- |
| Weight | 2,270 lbs (1,030 kg) |
| Dimensions | 42.1 L x 43.1 W x 33.6 H (inches) |
| | 1.069 L x 1.096 W x 0.853 H (meters) |
View full spec sheet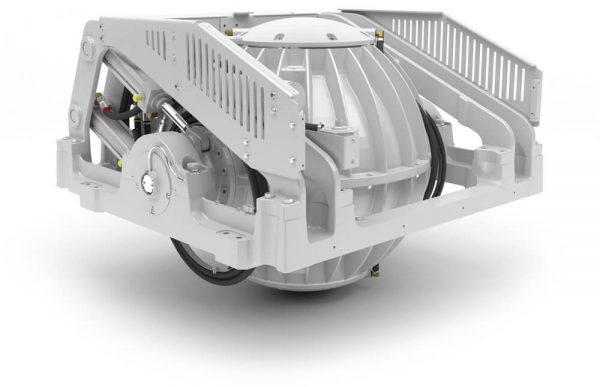 Innovative Cooling System
Our patented cooling system allows the flywheel to spin at an extremely high rate of speed, providing ultimate performance in the smallest and lightest package possible.
Vacuum Sealed
Seakeeper's vacuum encapsulation enables the flywheel to spin roughly three times faster, cuts flywheel weight by two-thirds and halves power requirements. Moreover, because the critical components (flywheel, bearings, and motor) are sealed for life in a vacuum, they are forever isolated from the marine environment.
Active Control
Seakepeeper's active control optimizes gyro torque, providing an unsurpassed level of performance. Unlike a passively controlled gyro, which must be turned off in the roughest conditions and/or at higher speeds, the Seakeeper is effective at all speeds and can be used in all sea conditions.
New Dash Display
Control your Seakeeper with the push of a button on our new user-friendly dash display. Not only is the display simple to use, but it integrates into your existing dash units for optimal performance.
Specifications
Max Rated Speed
4,600 RPM
Angular Momentum at Max Rated RPM
12,000 N-M-S
Anti-Rolling Torque at Max Rated RPM
19,900 N-M
Spool-up Time to Max Rated RPM
25 minutes (4,600 RPM)
Spool-up Time to Stabilization
20 minutes (3,910 RPM)
Power Consumption
Spool-Up Power
3700 Watts Max
Operating Power
2300 - 3700 Watts (Sea State Dependent)
AC Power Input
220 VAC, 50/60 Hz, Single Phase
Control Power
240 Watts
Control Power Input
24 VDC @ 10 Amps
Seawater Pump Power Input
Over Current Protection based on installed pump rating
24 VDC @ 10 Amps Max
Weight
2,270 lbs (1,030 kg)
Envelope Dimensions
42.1 L x 43.1 W x 33.6 H (inches)
1.069 L x 1.096 W x 0.853 H (meters)
Noise Output
60-62 dBC at 1 meter
Seakeeper Warranty
To ensure peace of mind, all Seakeeper products come
with a multi-year factory warranty
View Warranty Details