Lean with it, don't rock with it
When most people think of Seakeeper, they picture a belowdecks installation. Whether it's a centerline compartment below a beautiful, teak cockpit floor, or a pristine walkaround engine room, these perfect locations only account for some of our total installations. Usually, our Seakeeper Dealers have to get creative about where they're able to find the space to install a Seakeeper, especially on smaller boats.
One way to get creative is to install the Seakeeper above deck. Seakeepers installed at deck level perform just as well as those installed belowdecks. As long as the Seakeeper is affixed to the structure of the vessel, it will eliminate boat roll. Seakeeper can be integrated below your current seat/leaning post or we can replace it with one under which the Seakeeper can be installed.
Installing Seakeeper Below a Current Seat or Leaning Post
Many times, there's already space below a leaning post in a center console. It's often a cooler, tackle storage, bench seat or even empty space. When this is the case, as long as there's adequate clearance, a Seakeeper can be installed with minimal effort.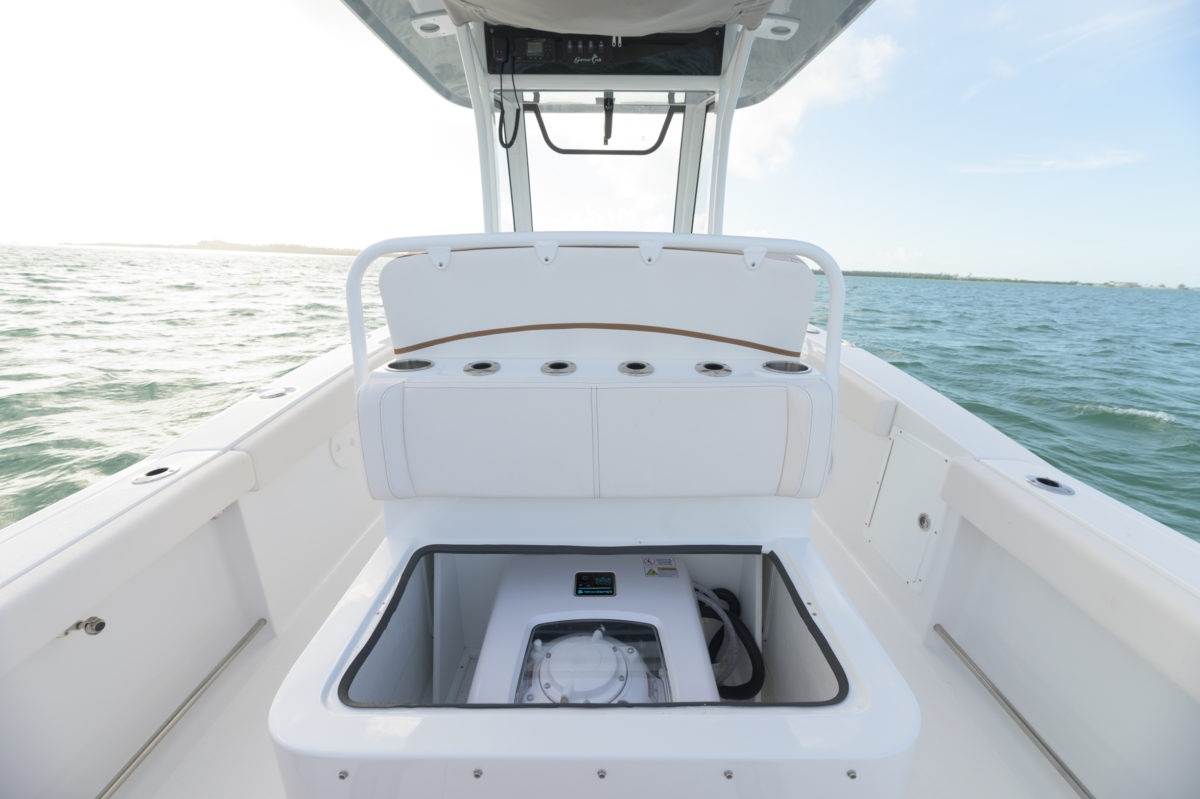 New Leaning Post Installation Option
What if there isn't available space already? What if your leaning post is solid or has drawers for tackle and storage? Build in a new custom leaning post, of course! In conjunction with Ocean5 Naval Architects, Seakeeper commissioned a leaning post to be designed and manufactured that features many of the accessories found in today's modern seat modules with available space to include a Seakeeper model. It features two helm chairs with flip-up bolsters, armrests, and footrests. There are rod holders and cup holders along the top, handrails along the back face, and plenty of tackle storage, plus, all features can be customized to meet your specific needs.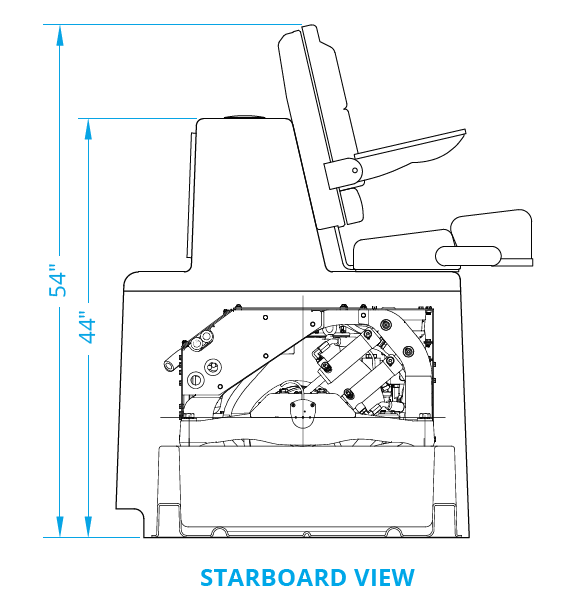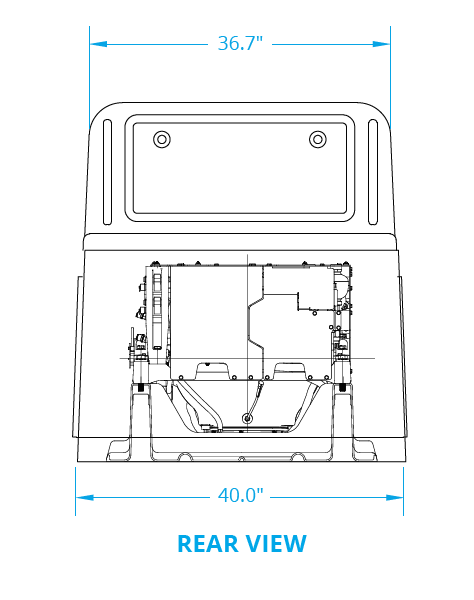 So, if you've been leanin' with it and rockin' with it on board your boat, Seakeeper will have you singing a different tune.