Stabilization
For stabilization at sea or at anchor after the Seakeeper is above the minimum operating speed:
Initiate Stabilization
Press the Stabilize Button. The button will turn blue indicating that the Seakeeper is stabilizing the roll motion.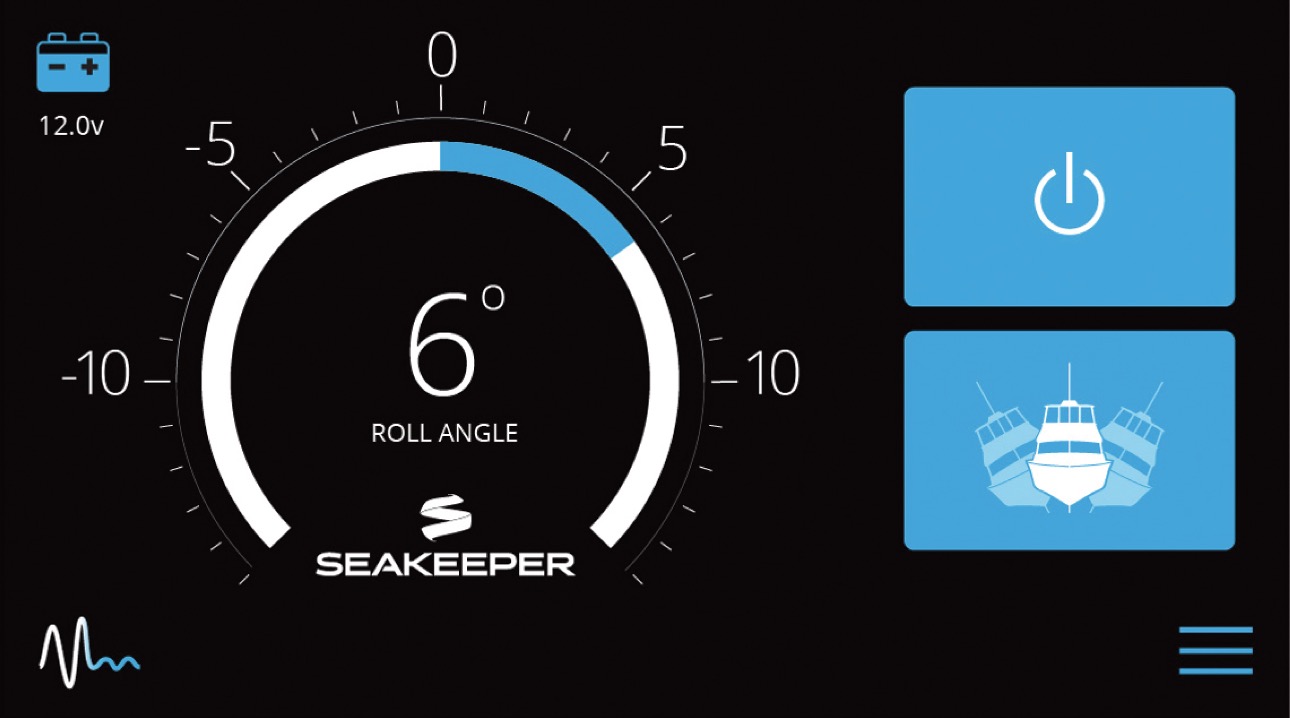 Information Screen
Press the Menu Button (☰), then the Information Button (i), to access the Seakeeper model, serial number, run hours, sea hours, and more.