Where Can A Seakeeper Be Installed?
So, you've done your research and you're interested in a Seakeeper. The next thing you're probably wondering is, "Where the heck do I put this thing?" You've got space in your bilge, center console, maybe in your engine room or crew quarters. But can it go there? Probably! A Seakeeper can be installed almost anywhere onboard.
GETTING A NEW BOAT?
Many boat builders offer Seakeeper as an option or better yet, standard equipment. They build the boat with Seakeeper in mind! If you're looking for a list of builders or boat models that are Seakeeper standard or optional, you can find those in our user-friendly database.
WANT TO REFIT THE BOAT YOU HAVE AND LOVE?
Our Seakeeper Dealers are expertly trained in choosing installation locations. So, before your new Seakeeper can be installed, a Seakeeper Dealer will perform a thorough survey of your vessel. The Dealer will work with you to determine the best installation location for you and the way you use your boat. They will consider things like:
Adequate Space – Aft of amidships, a fancy way of saying behind the middle of your boat, your Dealer will look for enough space to accommodate your Seakeeper as well as enough clearances for routine service. But above or below deck, on- or off-centerline, it doesn't matter as long as you have enough space! Seakeepers work because they are affixed directly to the structure of the vessel. So, no matter where it's installed, Seakeeper will eliminate boat roll.
Boat Structure (stringers, bulkheads, hull, etc.) – Your Dealer will look to see if any modifications are needed to meet the structural requirements for your Seakeeper. Our smallest model, the Seakeeper 1, has a max anti-rolling torque of 2,620 Newton-meters, which converts to a load of 1,932 ft-lbs. And that's our smallest model! Needless to say, the structure that your Seakeeper is mounted on has to be up to par.
Electrical Capacity – For AC Seakeeper models (Seakeeper 5 and up), does the existing generator have sufficient capacity to support the Seakeeper's power consumption? Or for the DC models (Seakeeper 1, Seakeeper 2, Seakeeper 3), is additional battery capacity needed? Your Dealer will review your power setup and factor in extra space for more power if it's needed.
Weight Study – To see what effect the Seakeeper weight would have on heel, trim, and underway performance, your Dealer may choose to conduct a weight study. In the proposed installation location, they might add water bags, plastic drums of water, or lead weights equal to the weight of the Seakeeper. Then they'll take the boat out for a quick sea trial to make sure nothing feels off and ensure the boat performs up to your expectations.
COMMON INSTALLATION LOCATIONS
If you haven't already figured it out, Seakeepers can go practically anywhere onboard. But here's a quick list of common places: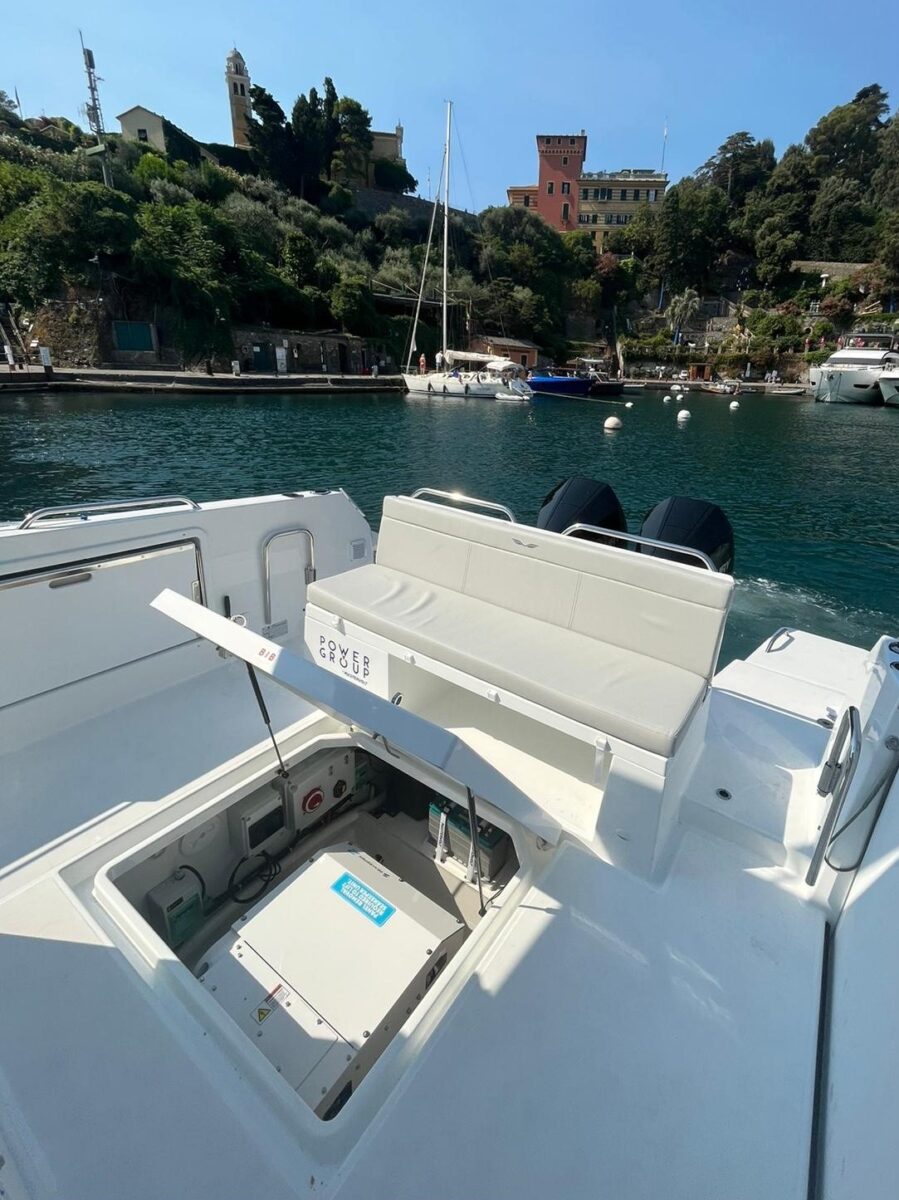 Boats ~ 23-40 ft (Seakeeper 1 – 3)
Bilge Space (below deck)
Center Console
Leaning Post
Engine Room
Boats ~ 40+ ft (Seakeeper 5 – 35)
Engine Room
Lazarette
Cockpit (below deck)
Crew Quarters (below deck)
Accommodation Space / State Rooms (below deck)
Tender Garage
Ready to find the perfect home for a Seakeeper on your boat? Reach out to your nearest Dealer, or contact us directly!