Can I Put A Seakeeper On My Boat?
In most cases, the answer is YES, you can put a Seakeeper on your boat! With our global Dealer network, there are expert installers nearby that are equipped with the knowledge and skill to refit almost any boat with a Seakeeper.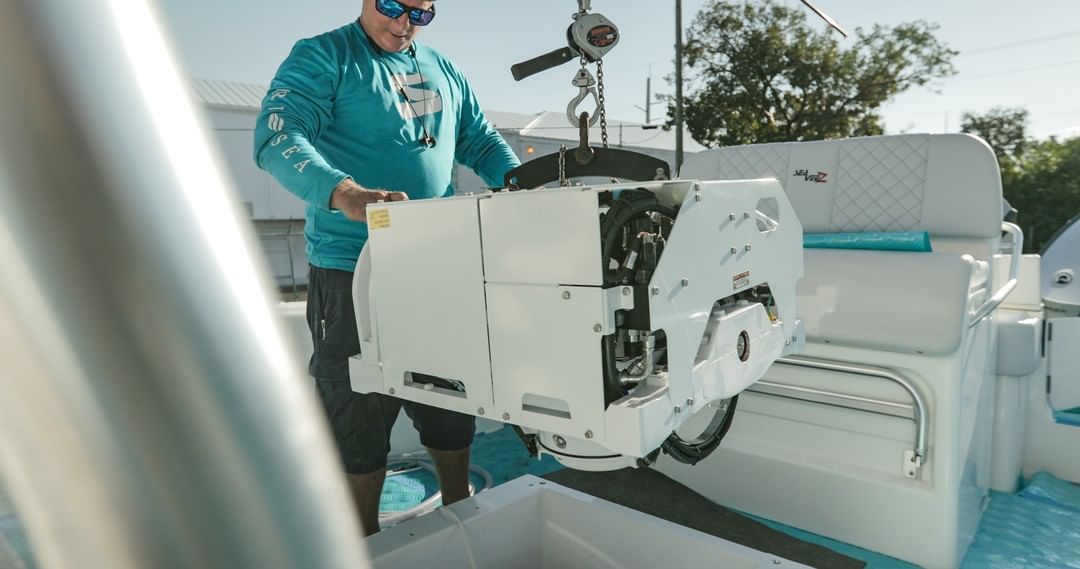 We've done it before, we'll do it again
Nearly 25% of our sales are refits, and we've completed more than 4,000 individual refits already. So, there's a good chance we've already refit your boat make/model. With many builders now taking Seakeeper into account when designing their new models, refitting is getting easier every day.
Location is flexible
Regardless of where Seakeeper is installed, either on or off centerline, performance will remain the same. That's because it's attached to the structure of the vessel and will distribute the same forces throughout the hull. However, we'll do our best to install your Seakeeper midship-aft for optimal performance and longevity.
Don't think you have the space?
Think again. Our Dealers could win Tetris championships time and again. Sometimes, there's an obvious space for a Seakeeper, and sometimes, just a little shuffle of current equipment is needed. The Seakeeper 1, Seakeeper 2, and Seakeeper 3 can also be deck-mounted, beneath a leaning post or seat. Watch a video of a leaning post installation here.
When there's truly no way to get one Seakeeper on board, multiple units can be installed to provide the appropriate gyroscopic power for your boat. For example, if you need a Seakeeper 6 but don't have the room, you can install two Seakeeper 3s for the same performance (3+3=6).
Your boat is safe with us
Worried about the forces required to stop a boat from rolling? Don't be. If your boat can withstand the forces of the ocean, it can handle a Seakeeper. And just to be sure, we'll reinforce the structure supporting the Seakeeper when necessary. When installed correctly by a trained Seakeeper Dealer, your boat can handle more force than your Seakeeper can exert.
Are you ready to hit the water without roll? Find a Dealer near you or reach out to us directly!